Dr. Kandula's Services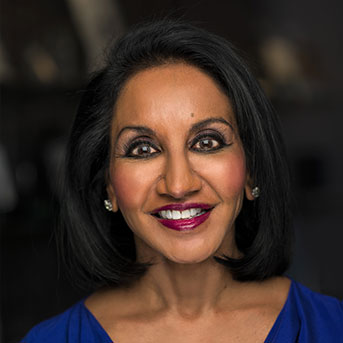 Dr. Kandula specializes in cosmetic dermatology and is considered to be the premiere cosmetic dermatologist in the area. She offers one of the most comprehensive antiaging skin care programs with an emphasis on daily skin care tailored for individual patients.
Dr. Kandula is also considered one of the leading injectors of such products as Botox® and Juvederm®.  Dr.Kandula is ranked in the top 500 injectors nationwide. Her practice is the only dermatology practice to achieve this ranking in the state of Missouri.
Dr. Kandula also performs Ultherapy® which uses ultrasound-driven energy to cause gradual tightening of loose skin and muscles of the face.
Botox® Injections

Botox® Injections relax your facial muscles in order to reduce fine lines and wrinkles.  The typical injection points are the forehead, crow's feet, between the eyebrows, and on either side of the chin.  Dr. Kandula has performed thousands of Botox injections over the years.  The effects are temporary, but repeated treatments can increase the interval between treatments and in many instances, can prevent the formation of new wrinkles.

Juvederm® Voluma, also a FDA approved filler, is used to restore mid-face volume loss. Voluma treatments are focused on the cheek area which loses fullness with aging.  It also has a lifting effect and many patients notice improvement of the under eye area as well as the jawline. Juvederm® Voluma is made up of hyaluronic acid that's been tightly knit together giving it the ability to last up to two years.

Read More

A FDA-Approved filler, Juvederm® smooths mild to moderate lines in the face.  It primarily focuses on lines between the eyes (glabella) and by either side of the mouth (nasolabial folds) and chin.  It is made up of cross-linked hyaluronic acid which naturally occurs within the body.  Two major benefits of Juvederm® are it's ability to stimulate new collagen production in treated patients and the fact that it can last up to a year.

Read More

Ultherapy® is a nonsurgical facial skin treatment that uses ultrasound to lift and tone loose skin without surgery. Ultherapy®specifically targets the skin and the underlying tissues that loosen with age, but without cutting or disrupting the surface of the skin. The use of ultrasound lets the physician see the layers of skin, ensuring the energy is delivered to where it will have the biggest impact.  Ultherapy® if done aggressively can be painful.  Dr Kandula ensures patient comfort by numbing the areas to be treated.  This allow for a much more tolerable treatment and the results are remarkably improved because of this.  Dr. Kandula performs all Ultherapy® treatments personally.

Read More

Cosmetic Dermatology

A cosmetic dermatologist is a physician who has trained in dermatology, but primarily focuses on improving skin appearance.  This can include treatment of fine lines, wrinkles, age spots, and skin discoloration.  The treatments can include skin care regimens, laser treatments, chemical peels, and injectables, such as fillers and Botox.  Dr. Kandula has extensive training and experience in this field of dermatology.  She performs all injections herself and is ranked in the top one percent of injectors in the nation by volume.  Her philosophy for treatment is to create a natural, improved appearance based on a strong aesthetic sensibility.