Esthetician's Services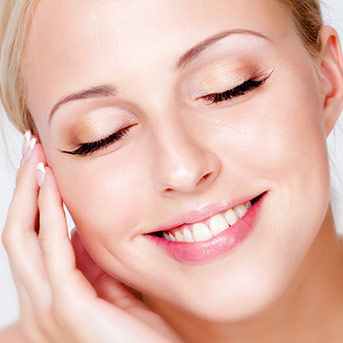 Denise Wilson is our in-office esthetician. She specializes in Facial Lasering, Laser Hair Removal, Liposonix, and Chemical Peels.
Denise has years of experience in her field of expertise. Our esthetician provides high quality of services. Below you will find a list of each service she provides as well as a description.
Micro Needling Treatments and Fillers | Induction Therapies

Micro Needling is a method of introducing a controlled wound into the skin triggering a release of natural growth factors, new collagen & elastin. This process causes much less damage to the epidermis than dermal rolling or lasers and other ablative treatments, which helps to protect the new skin cell growth providing for quicker healing, higher success rate and longer lasting results.

Traditional Peels

Denise offers several other traditional peels including Glycolic, Lactic, Salicylic, Pumpkin, and Mango.

Lash & Brow Tinting

This is a great way to save time in preparing for your work day or an event.  Your active lifestyle can make it difficult to put on your makeup.  With this option, you can wake up every day with the look of already having your makeup applied to your face.  Add this with eyebrow shape and you'll see a fresh definition to your face.

VI Peel

The VI Peel improves texture and tone, clears acne, reduces and eliminates acne scars, and stimulates the production of collagen with no skin preparation, little downtime, and no pain!  In nearly a week, you will see the results of beautiful, radiant skin.  It is also a safe peel for individuals with all skin types, including darker skin tones! After the first couple of days you will see significant peeling, but it's well worth it once you get to experience a more youthful skin.

Vitalize Peel

As an anti-aging peel, the Vitalize Peel provides clinically proven results to reduce age spots, fine lines, acne, and melasma.  The peel will last 2 to 3 days but the results provide a beautiful, youthful look.  The Vitalize Peel uses Resorcinol with a blend of Alpha Hydroxy Acids and Retinoic Acid and is considered one of the more popular SkinMedica peels.

Illuminize Peel

This peel provides an immediate "glow" to your skin.  It exfoliates the dead cells from your skin similar to the way microdermabrasion works.  The Illuminize Peel is  perfect for those who do not have the time for peeling but would like something more forward than a facial.  This peel is mild but the result provides a quick glow without downtime or peeling.

Back Facial

This type of facial uses the same procedures that are used for skin treatments for the face.  A back facial will clear your skin of clogged pores  and acne while providing a healthy and smooth back using a deep moisturizing treatment.  Denise targets specific skin issues on the back for both male and female clients.

Dermaplaning

Feel the freshness of smooth skin and a radiant glow after a complete exfoliation of the face through Dermaplaning.  It is safe and highly effective and gives a clean feeling after the old, dead, and dry skin cells have been cleared way.  Dermaplaning includes the removal of vellus hair, dead skin, and oil while producing smoother skin.  It also increases the absorption of pharmaceutical grade skincare products.

Micropeels

This procedure requires three steps which are dermaplaning, chemical peeling, and cryogenic therapy which minimize fine lines in the skin, laxity, skin imperfections, wrinkles, laxity, and dullness.  Micropeels help reduce oil, refine pore size, control breakouts, improve skin, diminish lines and wrinkles, and revitalize your skin by decongesting pores.

Teen/Acne Facial

Clients who have oily or acneic skin or with uneven complexions are recommended to try acne or deep cleansing facials.  This procedure is completed by combining deep cleansing, facial extractions with moisturizer and a healing mask. Denise utilizes salicylic and glycolic acids in this procedure to maintain and remove acne flare-ups.

Relaxing or Gentlemen's Facial

A very relaxing and informative facial treatment including cleansing, enzyme exfoliation, mask, moisturizer and a hand treatment. Forty-five minutes of pure bliss!  If your goal is bright and healthy skin, then relaxation is an experience you have to try.

Spa Facial

Denise provides a custom facial experience based on the current state of your skin which makes their performance truly unique in this industry.  These types of services are provides with a mixture of various types of facials (e.g. Relaxing Facial, Acne Facial, Back Facial, etc.) based on the needs of the client.  Come on in and let her expertise create a relaxing and simultaneously effective experience that will make you look your best!

Laser Hair Removal

No one likes the hassle of shaving or the painful experience of waxing unwanted hair which crops up on our bodies.  This nuisance can be eliminated by laser hair removal.  Laser hair removal is one of the more common cosmetic laser treatment and our esthetician uses state-of-the-art systems to provide a near pain-free procedure. Their procedures often meet the goals of their patients in fewer treatments!  The areas that are treated include underarms, legs, lip, backs, full face, chin, underarms, bikini, and more.

Cynosure (Palomar) Lux 1540 Fractional Laser

This laser will remove fine lines and wrinkles around the mouth and under the eyes, improve scars and tighten skin.  It's an effective tool used to improve skin after acne scarring and will also improve overall skin quality.

IPL/Photofacial Laser

The IPL/Photofacial Laser removes aging and sun spots as well as brown blotches around the chest, hands, face, neck, and other areas of the body.  It also lightens and reduces redness caused by "broken" or dilated blood vessels and acne scar pigmentation.  Additionally, your skin pore size will improve slightly due to the laser temporarily reducing oil from your skin.